What's New in CyberInsights SmarterStats® 3.0
SmarterStats 3.0 offers a fresh new look and feel to the SmarterStats interface. New features have been added as well, including easier navigation, 3D charts, Data Mining, and many others to help you gain the most from your website statistics. If you don't have your login credentials, email us to have them resent to you.
Login Page
Although the SmarterStats login functionality is the same, the login screen was given a new look to match the new streamlined look and feel of the SmarterStats 3.0 interface. When you go to your login address, you'll see: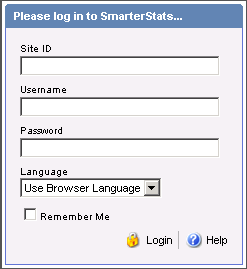 Sidebar Navigation
Unlike SmarterStats 2.0, this new version gives you an intuitive navigation layout using a sidebar menu. With the sidebar menu, you can easily navigate through the large number of reports available to you. Simply expand the category and select the report from the list.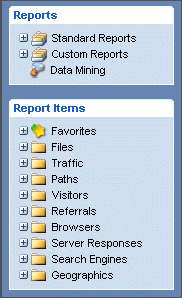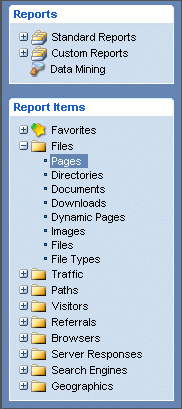 3-D Charts
In SmarterStats 3.0, your report results are no longer limited to flat bar graphs. Now, you can choose from a number of 3D charts to see your statistics information. If you prefer the flat style, you can still view each chart type in that format.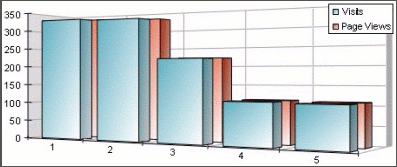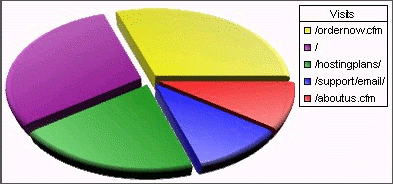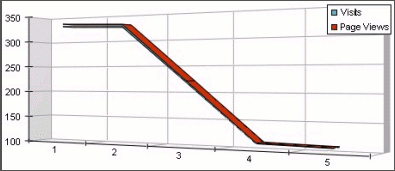 Data Mining
Formerly known as Interactive Reports, SmarterStats 3.0 has improved the reports feature, creating Data Mining. Data Mining helps you drill down to the small detailed statistic data that you want. You can now examine the statistics of every page within your website and create your own shortcuts to your most commonly viewed statistics.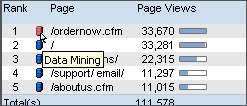 Choose from the following questions:
What is the daily activity that this file gets?
What are the referrers of this file?
What sites were people on before they hit this file?
Which visitors used the most bandwidth by downloading this file?
Where did people who hit this file enter the site?
Where did people exit the site after hitting this file?
How many times did people return to my site before hitting this file?
What query strings were passed to this file?
What query items were passed to this file?

Activity Reports
SmarterStats 3.0 has a new category under Report items called Traffic Reports. Within the Traffic Reports category, you will find more specific reports that were formerly broken up into various categories by month, week and day.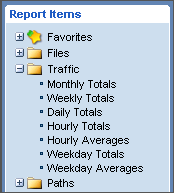 Email Reporting
SmarterStats 3.0 introduces an all new and improved Email Reporting section. You can create your own custom Email Reports by adding Standard and Custom reports. You can then send those individual reports in separate emails to one person or many people.

Favorites
As a new addition to SmarterStats 3.0, Favorites let you quickly access the information you view the most. Select any number of common reports and add them to your Favorites list. Once you create a Favorite, you can easily select it from the sidebar navigation.